Succeed with LiteSpeed
Apache Drop-In Replacement

Event Driven Architecture

Fastest PHP + Cache

HTTP/2, QUIC, ESI

Backed by Dedicated Support Team

Fast Response to Security Issues

WordPress Acceleration

Cloud Deployment Ready
---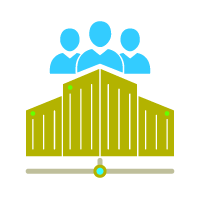 Hosting Providers
LiteSpeed's innovative software solutions allow hosting providers to cut server load in half and double the capacity of existing hardware. Build superior premium services for your clients with LiteSpeed's cache plugins for WordPress, WooCommerce, Magento, and other popular web apps.
Details »
Apache Drop-in Replacement

Reads Apache config files directly, supports .htaccess, WAF

Control Panel Integration

Integrates with cPanel, Plesk, DirectAdmin and InterWorx...

CloudLinux Integration

Supports LVE, CageFS, PHP/Ruby/Python Selector

Reduced Operating Cost

Faster, stable server, high site-to-server ratio, lower support cost

Zero-Downtime Maintenance

Allows graceful restart and software update with zero downtime

One-Click Cache Acceleration

Mass deploy LSCache for WordPress across shared accounts

DC-Wide High Availability

Reliable access to all data, even if a server goes down

Server-Wide Caching Solution

Full page cache for dynamic content with ESI support
---
Site Owners
When you power your sites with LiteSpeed Web Server, you measurably reduce response time and increase capacity. Our control panel plugins make configuration and deployment a breeze. Deliver blazing fast web applications with our cache solutions, and enhance security with built-in anti-DDoS features.
Details »
Apache Drop-in Replacement

Reads Apache config files directly, supports .htaccess, WAF

More Visitors, Less Hardware

Double maximum capacity, eliminate 3rd party caching layer

Easy, Accurate Caching

Public and private cache, tag-based smart purge, ESI

Built-in Security

Mitigates DDoS, WordPress Brute Force, and other attacks

Open Source Solutions

Free to download, use, distribute, and modify under GPLv3

E-Commerce Caching

Accelerate Magento, PrestaShop, WooCommerce and more

Improved User Experience

Superior speed and accuracy, improved visitor retention

Peace of Mind

Dedicated support team, quick response to security issues
---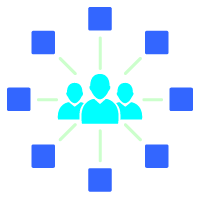 Clustering
Simple Management

Configure, restart, monitor, and manage with ease

Cost-Effective

Migrate and scale on demand and with less expense

Cache Accelerated

Best customizable acceleration for WordPress, Magento, and more

High Availability Failover

Reliable access to all data, even if a server goes down

Load Balancing

Flexible, highly configurable for optimal performance

Cross-Datacenter Replication

Provides real-time, asynchronous replication across data centers

Advanced Security

Vigilantly detects and thwarts attacks in progress

Best-of-Breed Solution

Cutting edge features, high scalability, data synchronization