LiteSpeed SNMP/Cacti 1.0b2 Released
1.0b2 (beta2) version of the LiteSpeed Parser/SNMP Bridge/Cacti Templates has been released.
Download Scripts (LGPL):
http://www.litespeedtech.com/packages/snmp_cacti/litespeed_snmp_cacti_1.0b2.zip
Wiki How-To:
http://www.litespeedtech.com/community/wiki/doku.php?id=litespeed_wiki:snmp_cacti_monitoring
Enjoy! Feedback and especially tips on how to create better and more effective Cacti graphs are most welcome.
There are 7 types of graphs monitoring 7 distinct data groups. One can monitor on 3 levels: General (Server Global) Level, per VHost Level, and per External Application level.
Change Log:
Beta2: 7/19/2006
-----------------
Only litespeed_cacti_template.xml file has been modified. Re-import the template file within Cacti to upgrade to Beta2.
* Fixed Data Query template xml location value.
* Removed 95th percentile graphing from Traffic graphs. Cacti problem.
* Fixed Traffic graphs to properly convert displayed/graphed value to "bits".
* Update ExtApp connections graph to make it less "messy". Removed IdleConn line: redundant and obvious it is the diff between PoolSize and InUseConn.
* Updated various graphs to make the colors more consistent.
Beta1: 7/17/2006
-----------------
Inital Release
Here are 5 sample graphs.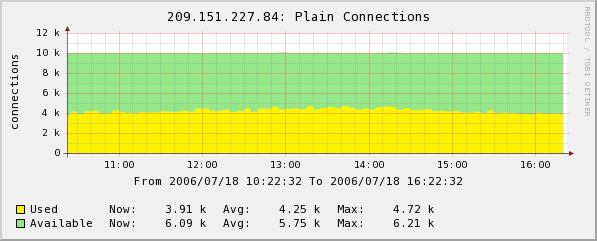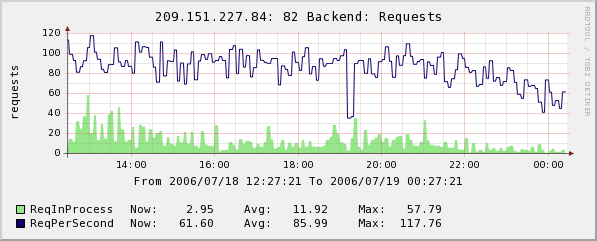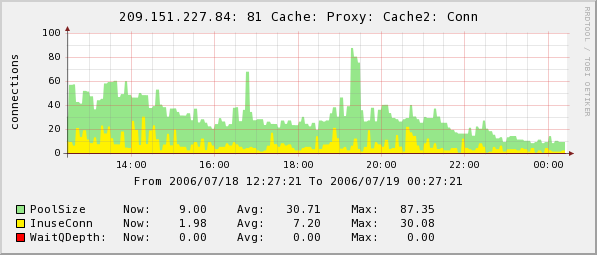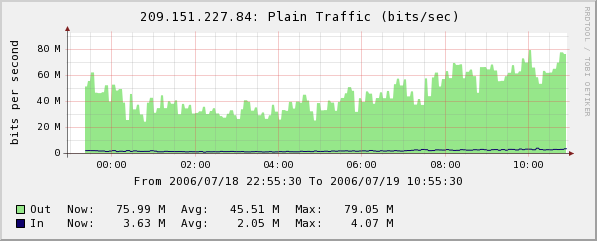 ​
Last edited by a moderator: