LiteSpeed Cache for Joomla Exclude Rules Settings
Your site may have pages that should not be cached. This tab allows you to specify exceptions. Any pages covered by the following rules will not be cached.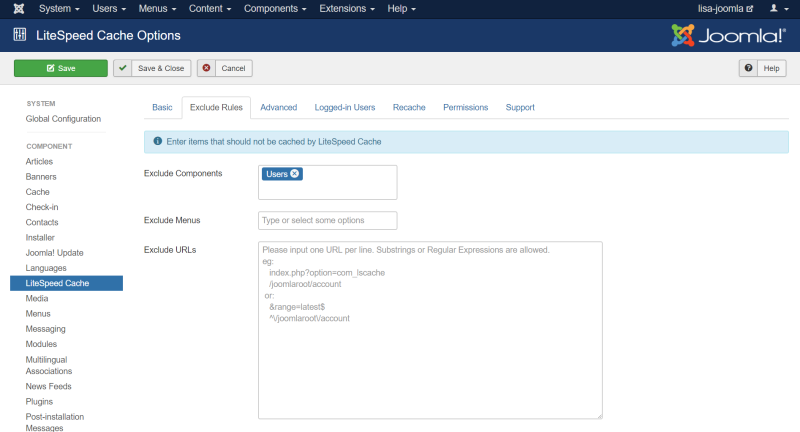 Exclude Components
If you have site components that behave oddly when cached, you can exclude them here. Put your cursor in the box, and a list of available components will appear. Select any component(s) you wish to add to the exclude list. By default the Users component is not cached.
Exclude Menus
This field works similarly to the previous one. Put your cursor inside the box, and select any menus to exclude. When you choose a menu, every page that is a part of that menu is excluded from the cache.
Exclude URLs
Use this box to enter individual paths that should not be cached. Enter the paths one per line. You may use regular expressions.