This is an old revision of the document!
---
Customizing LiteSpeed Cache for PrestaShop Settings for EU Cookie Law Module
The PrestaShop Module Prestashop European Union Cookie Law can work with LSCache, but you will need to adjust a few settings in the LSCache Module.
Navigate to the Customization tab of the LiteSpeed Cache screen. Click the View link next to the uecookie entry.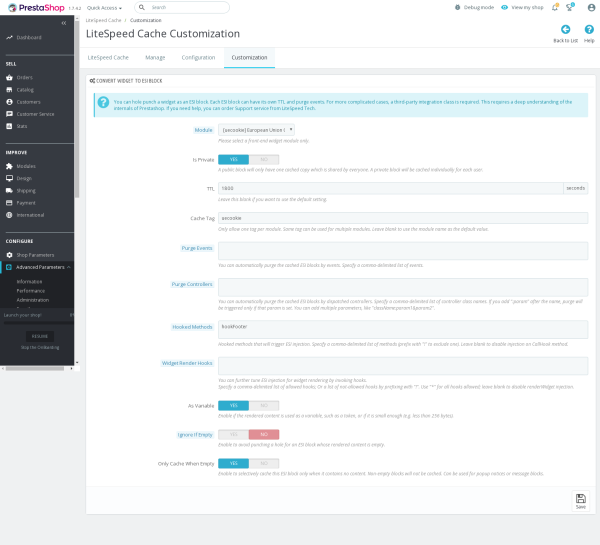 Adjust the following settings:
Is Private = Yes

TTL = 1800 seconds

Cache Tag = uecookie

Hooked Methods = hookFooter if the cookie notice displays in the footer, and hookHeader if it displays in the header.

As Variable = Yes

Ignore if Empty = No

Only Cache When Empty = Yes