LiteSpeed Cache for WordPress: Edit .htaccess
Please Note: This wiki is valid for v2.9.x and below of the LiteSpeed Cache Plugin for WordPress. If you are using v3.0 or above, please see the new documentation.
If you are an advanced user with experience modifying Apache configuration files, you may wish to make changes directly to your .htaccess file. This page allows you to easily access the file, make your changes, and save them.
WARNING: Any changes made to this file may break the site. Please, if you are unsure of what you are doing, consult your host or server admin before you proceed.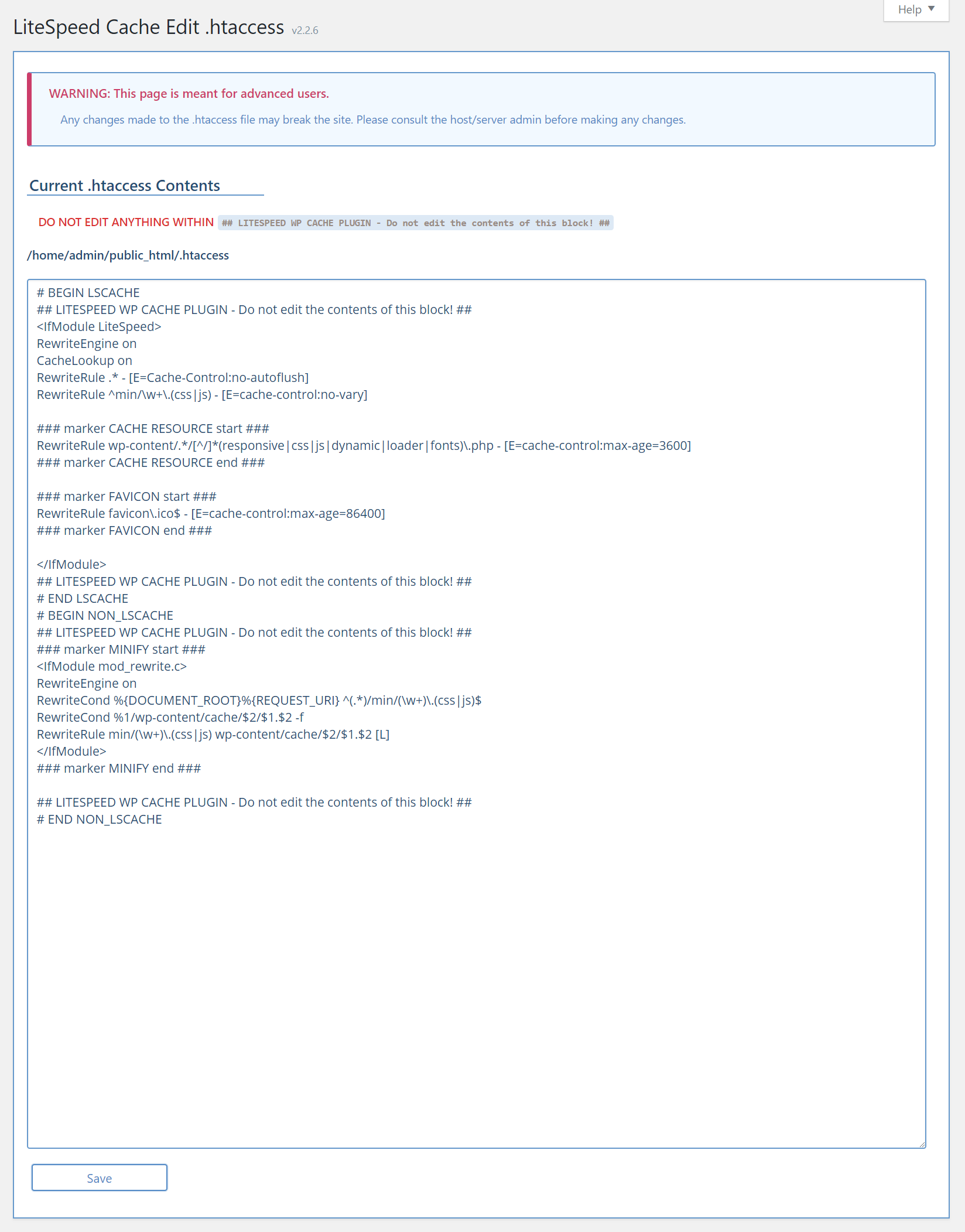 The contents of your .htaccess file are displayed in the Current .htaccess Contents text box. You are free to edit the contents as you wish. Press the Save button to commit your changes. This cannot be undone, so please take care.
LSCWP modifies .htaccess for you when you adjust certain settings within the LSCWP configuration. We recommend that you use the tabs in LiteSpeed Cache > Settings to enact your changes, and leave this file alone. In the event that you really can't resist editing .htaccess, you can look at the LiteSpeed Cache Common Rewrite Rules for examples of how it's done.