LiteSpeed Cache for WordPress: Report
Please Note: This wiki is valid for v2.9.x and below of the LiteSpeed Cache Plugin for WordPress. If you are using v3.0 or above, please see the new documentation.
If someday you encounter a problem that requires support, we may ask to see your Environment Report. The Report tells us what settings you have enabled, what other plugins you have installed, and the contents of your .htaccess file, among other useful things.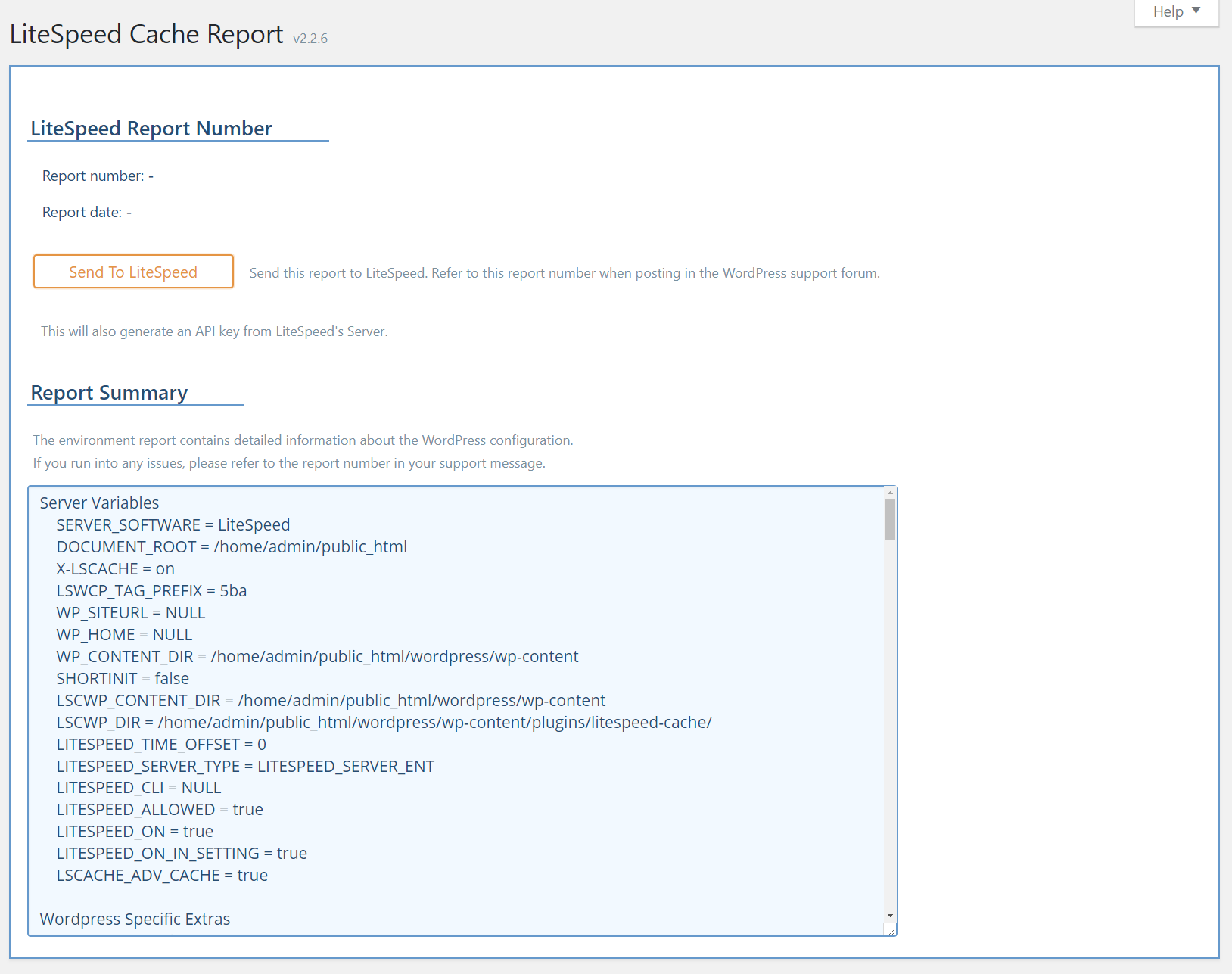 To generate and share your Environment Report, navigate to LiteSpeed Cache > Report.

Press the Send to LiteSpeed button.

A copy of the report will be sent to us, and if you post in a public forum, you can refer to the report simply by the Report Number shown. We'll be able to look it up from that.
You needn't wait for us to request this report, either. If you'd like to be proactive, you may include it any time you ask a support question.