Add Caching to an Existing License
Our LiteSpeed Cache options offer high-powered page caching features that can be built into LiteSpeed Web Server (LSWS). LSCache is included by default in all of our current licenses, but in our legacy licenses LSCache is only included by defualt in the 8-CPU license. This wiki will take you through the steps that are necessary to add caching to an existing legacy license.
Purchasing A Caching Module
Log into your account and access the license you wish to add caching to.
Under Actions, go to Upgrade/Downgrade Options.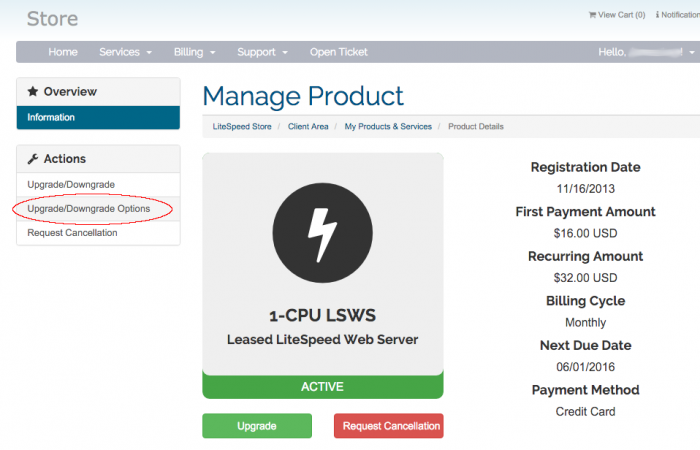 Under New Configuration, select the caching module you wish to add from the checkbox.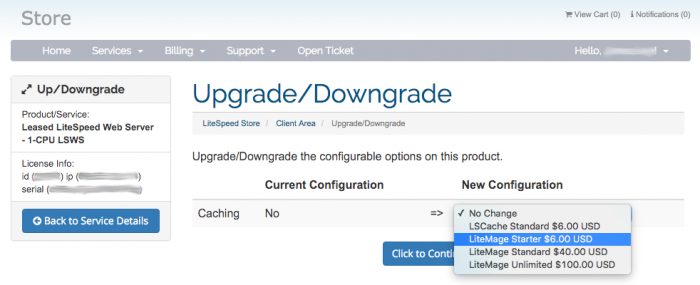 Pay the generated invoice and you will be sent to an order confirmation screen. If you go back to your license's details, you will now see the caching module you selected under Configurable Options.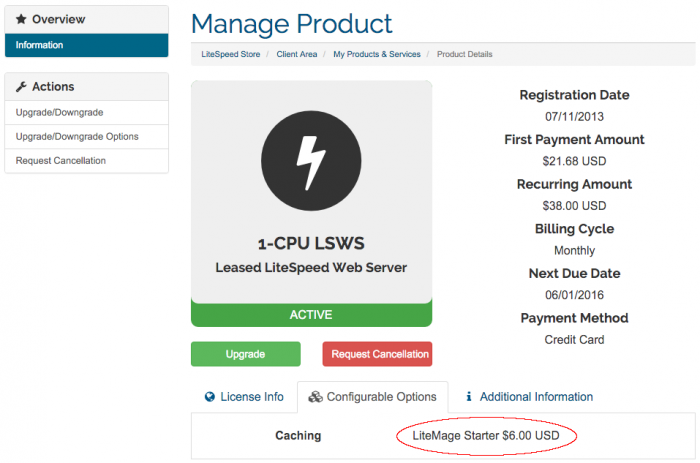 Updating your license
Your license will automatically be updated on our licensing server when you order one of our caching modules. This update will not take effect on your server until your server communicates with our licensing server. This communication happens automatically once every 24 hours. You can also force communication in a number of ways. The easiest and most reliable way is to run the following commands:
/usr/local/lsws/bin/lshttpd -V
/usr/local/lsws/bin/lswsctrl restart
The above commands cause your server to check your current license against our licensing server and then restart to cause the new license changes to take effect.