LSMCD + LSCWP + SASL Secure User Data
In a cPanel environment, when using LiteSpeed Memcached (LSMCD), and the LiteSpeed Cache plugin for WordPress (LSCWP), you can secure user data using SASL. Here's how:
If you haven't already, install LSMCD, and the LSMCD plugin for WHM/cPanel, and then enable SASL. See these instructions for more information.
Then, from your WordPress Dashboard, navigate to LiteSpeed Cache > Settings > Advanced. Set the Username and Password appropriately.
Note: Object Cache should be ON and Method should be Memcached. Set other fields as appropriate for your installation.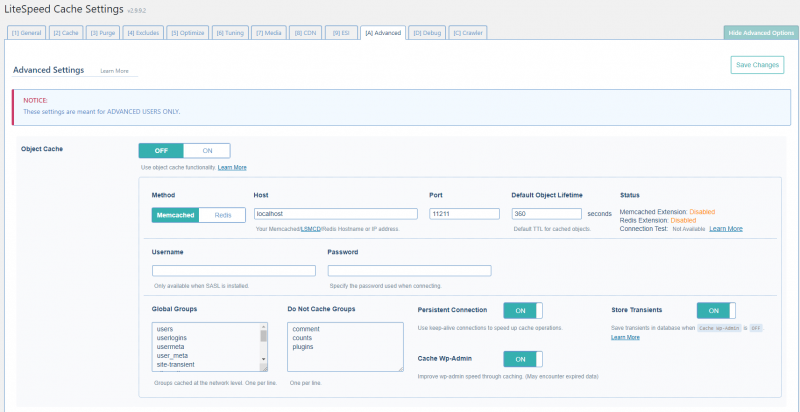 Do this for each instance of LSCWP, as necessary.