LiteMage Support (Archive Version)
Please refer to this page for LiteMage Support.
If you have any general questions about LiteMage, we provide free support on our forum.
If you are having any trouble with LiteMage installation, configuration, or troubleshooting, we provide a paid hourly support service. This service is fully refundable if we are not able to get LiteMage working for your custom site.
To request these services, simply head to our Support/Services page and click the "Order Now" button for "Hourly Support".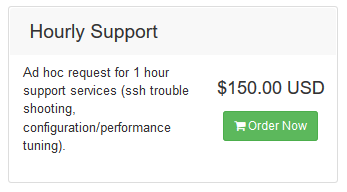 Once the order has been placed, a support ticket will be automatically created. Please respond to this ticket with detailed information about your server setup. We will also require temporary ssh root access and your Magento Admin Panel login information.
It is preferred to set up LiteMage in a pre-production or testing environment to allow you to fully test it before implementing it on your production site. If you would like us to deploy LiteMage on your live site, we will enable LiteMage for only a few IPs at first so that you may still test it out without affecting other regular users of the site.
Regarding 3rd Party Templates & Extensions:
If your Magento setup is heavily customized, there may be conflicts between LiteMage and other 3rd party templates/extensions. In these cases where there is a conflict, we will often attempt to resolve the issue on our side, even going so far as to modify our internal code for compatibility. For a shortlist of known compatible 3rd party themes/modules, check out the Know Supported Extensions page.