LiteSpeed Cache for WordPress
All-in-One Acceleration Solution
A free and open source WordPress plugin. It communicates with your installation of LiteSpeed Web Server and LSWS's built-in page cache to dramatically reduce page load times.
With advanced cache-management tools and optimization features, LSCWP is an all-in-one site acceleration solution. It's the only optimization plugin you need!
With LiteSpeed, your site can employ the best practices that make for a high PageSpeed score, and - more importantly - an exceptional user experience.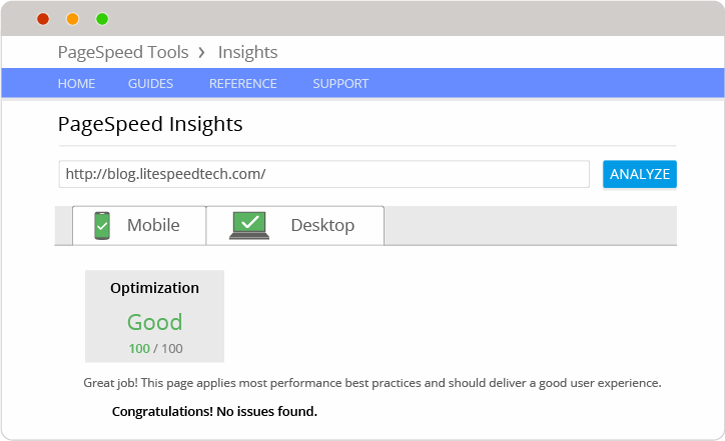 ---

Why Should You Use LiteSpeed Cache for WordPress?
Server-Level Full-Page Cache
Private Cache
Edge Side Includes (ESI)
Image Optimization
Crawler
CSS/JavaScript/HTML Minification
CSS/JavaScript Combination
HTTP/2 Push
Content Delivery Network Support
Browser Cache Support
Lazy Load Images
Database Optimization
---
What Do People Say About LiteSpeed Cache for WordPress
For Our Server Clients, It's The Go To

Fast, powerful and designed by the LiteSpeed folk to work with their own software.

Super Awesome

Super Awesome! Saves me three plugins – cache, CloudFlare, image opt – and does a superior job in each case.

Works Well, Good Documentation, and Fantastic Support Responses

First, the plugin works great and it's easy to verify that with the various page speed tools. What impresses me most though is the excellent support responses, both for caching newbies and experts who just need the setup details.

Powerful

I am running this on many sites and it does a splendid job all around to compress and cache.
---
Frequently Asked Questions
Is the LiteSpeed Cache Plugin for WordPress free?

Yes, LSCWP will always be free and open source. That said, a LiteSpeed server is required, and there are fees associated with some LiteSpeed server editions.
What server software is required for this plugin?

A LiteSpeed server is required in order to use this plugin.

LiteSpeed Web Server Enterprise with LSCache Module (v5.0.10+)
OpenLiteSpeed (v1.4.17+)
LiteSpeed WebADC (v2.0+)

Any single server or cluster including a LiteSpeed server will work.
What is the difference between the LSCache Module for LSWS (requires a license) and the LSCache Plugin for WordPress (free)?

The LSCache Module is built into your licensed copy of LiteSpeed Web Server. When it comes to caching dynamic content, the LSCache Module does all of the work.

The LSCache Plugin for WordPress is simply an interface. It allows WordPress to instruct the server Module on what to cache, how long to cache it, and when to purge. And it allows the site owner to manage and configure the Module. Without the Module, the Plugin could not function.

A licensed LSCache Module is required in order to use the free LSCache Plugin.
Does this plugin work in a clustered environment?

The cache entries are stored at the LiteSpeed server level. The simplest solution is to use LiteSpeed WebADC, as the cache entries will be stored at that level.

If using another load balancer, the cache entries will only be stored at the backend nodes, not at the load balancer.

The purges will also not be synchronized across the nodes, so this is not recommended.

If a customized solution is required, please contact LiteSpeed Technologies at This email address is being protected from spambots. You need JavaScript enabled to view it.

NOTICE: The rewrite rules created by this plugin must be copied to the Load Balancer.
Does LiteSpeed Cache for WordPress work with OpenLiteSpeed?

Yes it can work well with OpenLiteSpeed, although some features (such as ESI) may not be supported. Any setting changes that require modifying the .htaccess file will require a server restart.
Is WooCommerce supported?

In short, yes. However, for some woocommerce themes, the cart may not be updated correctly. Please see this blog post for a quick tutorial on how to detect this problem and fix it if necessary.
Are my images optimized?

Images are not optimized automatically, but if you'd like to have it done we provide an Image-Optimization function. Find it at LiteSpeed Cache > Image Optimization.
Does LiteSpeed Cache for WordPress have a crawler?

Yes. The crawler must be enabled by your hosting provider. Once enabled, the crawler can be configured to traverse your site on a regular basis, and re-cache any pages that have expired from cache. Visitors are far less likely to encounter uncached content on a well-crawled site. Pages load fast and deliver a positive user experience.
How to Install LiteSpeed Cache for WordPress?

LiteSpeed Cache for WordPress works right out of the box with default settings that are appropriate for most sites. Please refer to the steps from our How to Install LSCWP page.
---
What's New With WordPress
DECEMBER 13TH, 2017

LiteSpeed Cache can store pages in a public cache, in private caches, and via ESI. (ESI = Edge Side Includes, which can essentially result in a public/private hybrid.)...

Read More

NOVEMBER 22ND, 2017

So you've downloaded the LiteSpeed Cache for WordPress plugin, installed it, and activated it. Now what? Some people are invigorated by the site of all of those settings tabs and ...

Read More

JULY 19TH, 2017

Previously in our Cache 101 series, we discussed the basics of caching. Be sure to take a look at that, if you missed it, because today we are going to go more in-depth, and ...

Read More
---
LiteSpeed Cache for WordPress Support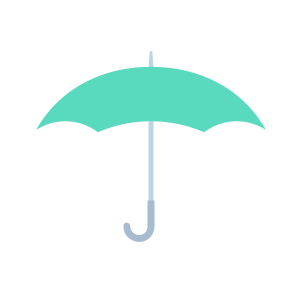 Engage LiteSpeed through one of our four support tiers. We'll expertly configure your system or troubleshoot your issue.