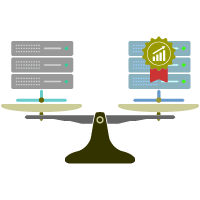 Same Hardware, Better Everything
Before you tackle your capacity problem with yet more hardware, consider LiteSpeed Web Server. A 100% software solution, LiteSpeed offers better performance, simpler management, and increased customer satisfaction. Licenses are available in appropriate price points for hosting companies of all sizes, and are easily upgraded or downgraded should your needs change. The cost of a LiteSpeed license is competitive when compared to achieving similar capacity with hardware expansion, but you get so much more for your investment.
---
Top Features
Reads Apache config files directly, supports .htaccess, WAF

Integrates with cPanel, Plesk, DirectAdmin, InterWorx, and more

CloudLinux Integration

Supports LVE, CageFS, PHP/Ruby/Python Selector

Reduced Operating Cost

Faster, stable server, high site-to-server ratio, lower support cost

Allows graceful restart and software update with zero downtime

One-Click Cache Acceleration

Mass deploy LSCache for WordPress across shared accounts

DC-Wide High Availability

Reliable access to all data, even if a server goes down

Server-Wide Caching Solution
---
Hardware Utilization
When compared to Apache or nginx, LiteSpeed Web Server delivers 2X-5X faster page load speeds at 98% lower server loads. This means you can host many more clients on the same hardware platform. Reduce your overall hardware footprint while simultaneously saving on capital expenditures and associated recurring costs.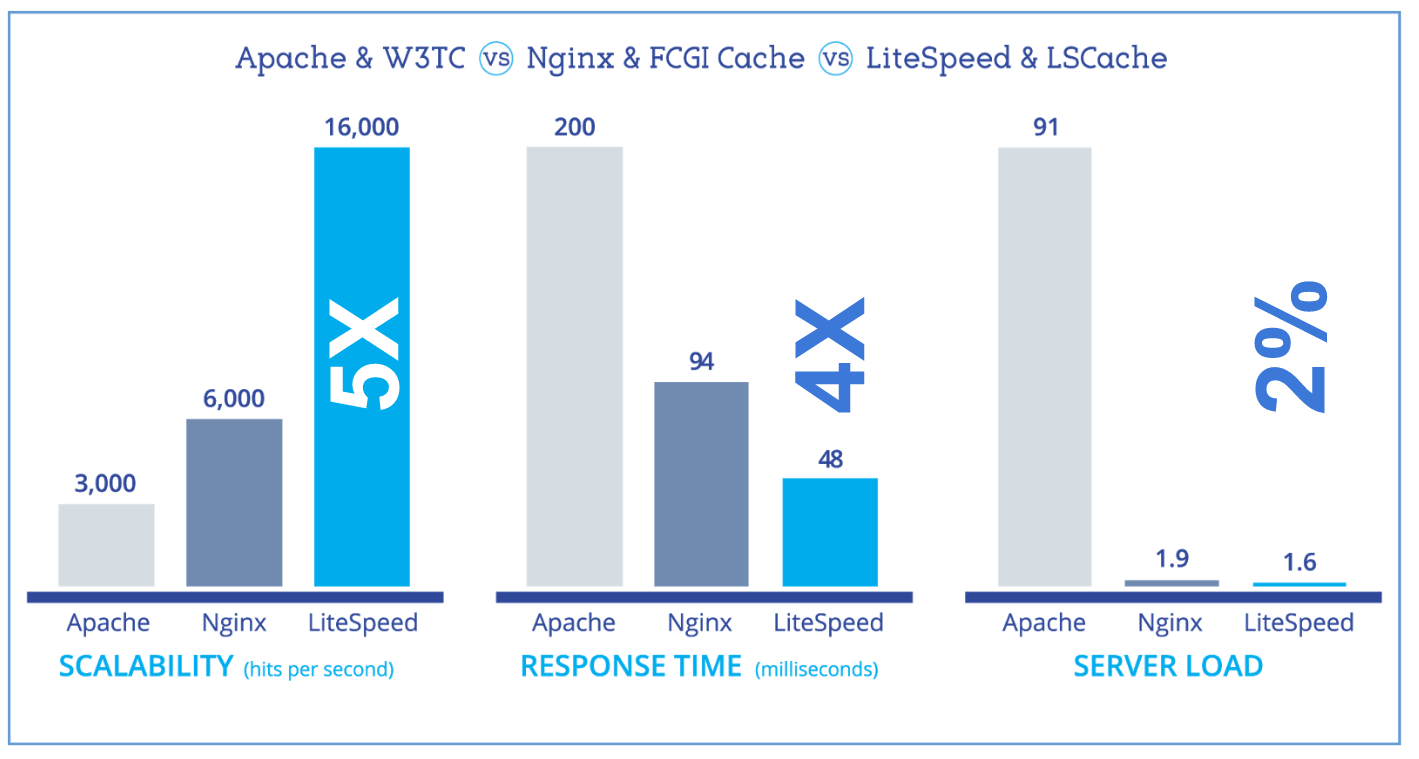 ---
Customer Satisfaction
LiteSpeed Cache Solutions are crafted to provide the best accelerated performance, even in shared hosting environments, using simple rewrite rules. Our LSCache Plugins for applications such as WordPress and Magento provide accurate application-specific acceleration that drives site performance to unparalleled levels vs. competing solutions. Deliver the top-performing sites your customers demand, without the usual headaches involved in traditional shared hosting cache management.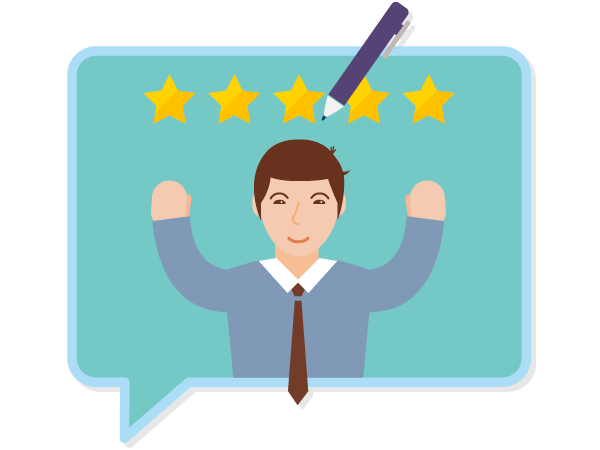 ---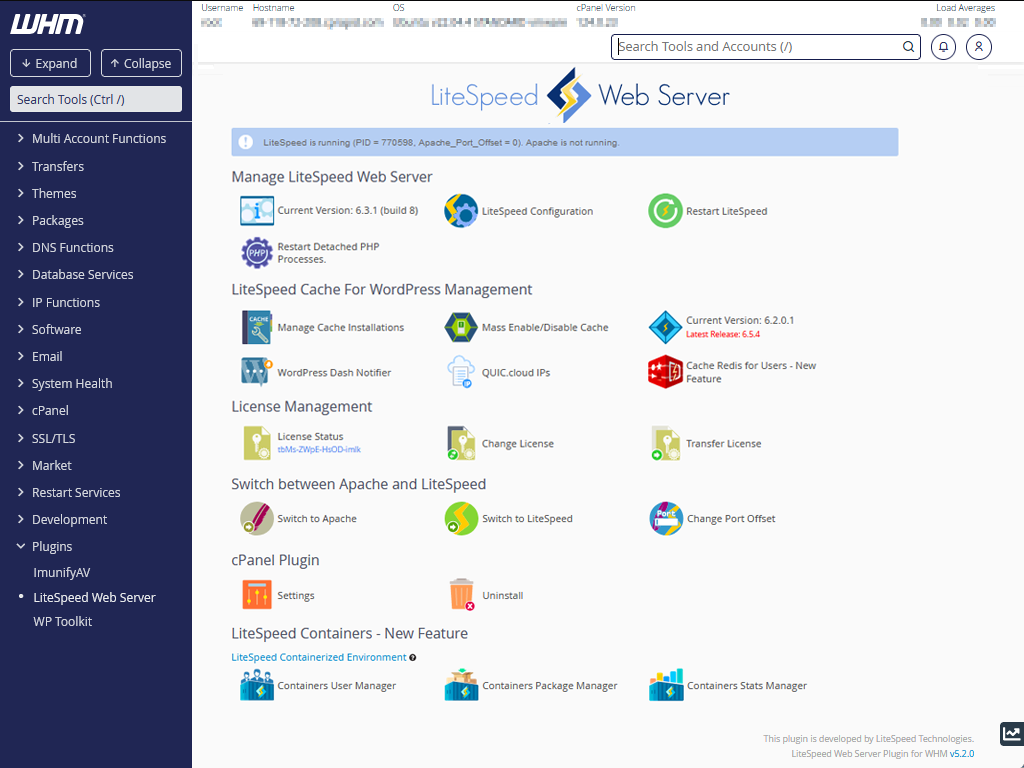 Simple Management
Managing LiteSpeed installations is EASY. As a drop-in Apache replacement, LiteSpeed Web Server understands Apache's configuration files, mod_security rules, and mod_rewrite rules. And it supports .htaccess natively, in a much more efficient way.
Our integrated control panel plugins make for simple configuration and deployment in cPanel, Plesk, DirectAdmin and more. Switch between your legacy Apache installation and LiteSpeed with one click.
Cache control can be enabled per account, and managed server-wide with a single enable/disable command.
---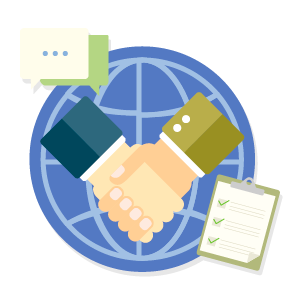 [
Partners Welcome
For large deployments, our Partner Program offers additional discounts for an even better value proposition –
This email address is being protected from spambots. You need JavaScript enabled to view it.

for details.
]
---
Experience the LiteSpeed Difference

We offer pricing levels for virtually any server size, and our products run superbly whether on your own hardware, in virtual space or on the cloud.
Our focus on efficiency and performance at LiteSpeed directly translates into results you can monetize. We've invested considerable effort into making the LiteSpeed family of solutions easy to install, configure and manage, eliminating complex interactions between disparate software packages and enabling simple, quick deployment and maintenance.
Our products are geared towards maximizing the return on your hardware investment and lowering your operating costs.
Whether using our monthly plans, or our owned licenses with annual upgrade subscriptions, your servers' raw handling capacity increases so significantly as to provide a substantial return on investment. Add in our LiteSpeed Cache solutions and our application-specific acceleration via LSCache Plugins, and you gain the ability to offer superior, ultra competitive, premium services to your customers.
---