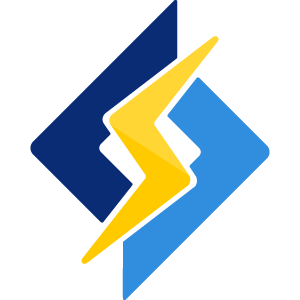 LSWS Enterprise
The ultimate combination of power and usability. Even more performance features than OpenLiteSpeed. Faster than any other major web server. Requires almost no setup because it automatically reads and uses your existing Apache configurations (including .htaccess files). Compatible with cPanel, Plesk, DirectAdmin, Interworx, CyberPanel, and almost all web applications.
Our Recommendation
Free Starter: Designed for users with their own small sites, and for those new to LiteSpeed who want to give it a try.
Site Owner, Site Owner Plus: These license are aimed toward users with a few sites, or a single large site.
Web Host (Lite, Essential, Professional, Enterprise, Elite): These licenses are meant for hosting companies. We offer a few different options so there is one for every size and type of business.
| License | Domain Limit | Workers | RAM Limit |
| --- | --- | --- | --- |
| FREE Starter | 1 | 1 | 2 GB |
| Site Owner | 5 | 1 | 8 GB |
| Site Owner Plus | 5 | 1 | Unlimited |
| Web Host Lite | Unlimited | 1 | 8 GB |
| Web Host Essential | Unlimited | 1 | Unlimited |
| Web Host Professional | Unlimited | 2 | Unlimited |
| Web Host Enterprise | Unlimited | 4 | Unlimited |
| Web Host Elite | Unlimited | Configurable | Unlimited |
LiteSpeed Enterprise has 8 different licenses to choose from, serving everyone from the low-end hobbyist with a single site, to large hosting providers handling thousands of clients. These license specifications reflect how much request processing power LiteSpeed Web Server is given.
When choosing a license, it's important to abide by any RAM and domain limits, but we also recommend the license have enough worker processes to make use of roughly 25% of your server's cores.
Domain Limit
The domain limit only refers to top-level domains. Subdomains are unlimited. Aliased/parked domains, which do not use their own virtual hosts, also do not count toward the limit. Any domains that exceed the specified limit will result in a 403 error (or, in cPanel and Plesk environments, will revert to Apache).
Workers
The number of workers in the license description indicates how many LiteSpeed processes will be spawned - the number of processes that do general server work. Examples of the work done include: routing requests, SSL decryption/encryption, caching, rewriting, serving static contents, etc.
RAM Limit
A server can have any amount of RAM up to the RAM limit for that license type. LSWS will share this RAM with all other processes like normal. Using a license on a server with RAM that exceeds the specified limit will result in an error.
---
Caching
| Cache Add-on | Applications Supported | LSCache Objects | Magento Objects |
| --- | --- | --- | --- |
| LSCache | WordPress, Joomla, Drupal, Prestashop, Opencart, Xenforo, Rewrite Rules, etc. | Unlimited | 0 |
| LiteMage Starter | Everything LSCache supports + Magento | Unlimited | 1,500 (?) |
| LiteMage Standard | Everything LSCache supports + Magento | Unlimited | 25,000 (?) |
| LiteMage Unlimited | Everything LSCache supports + Magento | Unlimited | Unlimited (?) |
LSCache is included free of charge with all licenses. Starting with the Site Owner license and higher, LiteMage Starter is selectable at no charge.
LiteMage is a caching solution built specifically for Magento stores. LiteMage plugins are available for both Magento1.x and Magento2.x.
There are multiple caching add-ons available for LiteSpeed Enterprise Licenses. These caching solutions greatly reduce the need to serve dynamic pages, and in return greatly reduce system resource usage. For those who haven't tried LSCache, it is included in the 15-day free trial. The plugins currently available for it are WordPress, xenForo, Magento, PrestaShop, MediaWiki, Drupal, Joomla and OpenCart. Make sure to try it today!
---
Pricing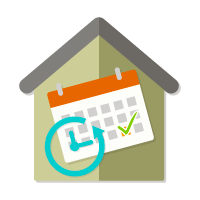 Leased License
Smaller monthly/yearly payments with the ability to update LiteSpeed Enterprise any time at no additional cost. When leasing annually, users pay for 11 months and get the 12th month free.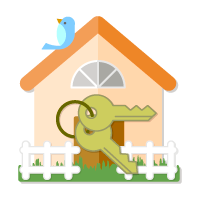 Owned License
A one time payment with one year of free LiteSpeed Enterprise updates included. If there is a need to update LiteSpeed Enterprise to a newer version after this one year period, future updates can be purchased at a reduced price. This is only applicable to Web Host licenses.
---
Some Factors To Consider
Have you tried a trial license
We offer free 15-day trial licenses. These licenses are Web Host Professional licenses with LiteMage Unlimited + LSCache. Using a trial license may be a good way to figure out if LSWS is right for you and what type of license and cache solution you may need.
You can always upgrade or downgrade
Often, finding exactly the right license for your usage is a matter of trial and error. Different sites put pressure on different parts of the server. The best approach may be to purchase a license, then try upgrading or downgrading to see if it affects your service noticeably. You can upgrade or downgrade at any time and you will only be charged (or credited) the difference in the license cost for the remainder of the billing period.
What other processes are running on the same server
For example, if you have a 4 core server and run LSWS, PHP, and MySQL on the same server, you will probably be best served by a Web Host Essential or Professional license. LSWS is light enough that it only needs access to 1 or 2 of this server's cores. PHP and MySQL (which are much more resource intensive than LSWS) will be unaffected by this limit and will still have access to all 4 of the server's cores.
Is the content you serve mainly static (such as images, file downloads, etc.)?
Static content is served by LSWS directly, so assigning it more worker processes may help with this. If your server is mainly using PHP or MySQL (for instance, if it is running web applications like WordPress, etc.), giving LSWS access to more worker processes will not help as LSWS is not the bottleneck in these cases.
Do you have a high volume of HTTPS traffic?
HTTPS requires more CPU power for encryption. You may find that giving LSWS access to more worker processes in this case will improve performance. Do not overestimate this effect though. Unless your server only serves static HTTPS, LSWS should still only have access to a fraction of the server's cores.
When to upgrade
A top command will reveal important information about how different processes are using server resources. (LSWS's process is called lshttpd.) A couple of these outputs are useful for determining if the current LSWS installation could benefit from access to more cores:
%CPU

- Generally LSWS's CPU usage is low. If LSWS's CPU usage starts climbing, and especially if it climbs while the overall load is low, it can indicate that LSWS is hitting a bottleneck and would benefit from access to more cores.

%wa

- High I/O wait can also be an indicator that LSWS needs more worker processes (and thus access to more cores).
If the %CPU or %wa values are very high, it is best to upgrade to the next license tier. Keep in mind that we allow upgrading/downgrading leased licenses at any time with no downtime.
LiteMage Starter and Standard both have limits on the number of cached objects they can store. To figure out if a higher tier of LiteMage is needed, check the current Cached Object count located under Cache Management in the Magento Admin Panel. If the total is either 1500 ( LiteMage Starter ) or 25,000 ( LiteMage Standard ), it is recommended to upgrade to the next LiteMage tier to support caching more/all pages.
---
Frequently Asked Questions
Billing and Refund

How am I billed?

You are billed monthly or annually for each license (unless you purchase an owned license, then you only pay one sum). You can choose to fund your account via PayPal, credit card, or bank transfer. Invoices are due on the 1st day of each month to renew the license.

How do I choose between monthly and annual billing?

On the pay screen choose your license, and click order now. The next page will have the option "Choose Billing Cycle." There you pick either monthly or annual billing.

When do you charge my credit card?

If you have automatic credit card payment enabled, then your card will be auto charged on the invoice due date. The time zone this is controlled by is UTC-5 (or EST).

Can I pay in advance?

You can pay as soon as your invoice is created. If you would like to pay for a longer time period all at once, you can add funds to your credit balance and they will be automatically added to your invoice when it is due.

Can I be billed using my local currency?

Unfortunately, we only bill in, and issue invoices in, USD. We apologize for any inconvenience this may cause.

What is your prorated billing structure?

Prorated billing means that when you purchase a license mid-month, you will only be charged for the remaining days in that month. The exception to this is when you buy a license toward the very end of the month. In that case, you will be charged for the remaining days in that month and the entire next month.

For annual licenses, the year begins on the first day of the upcoming month, so prorated billing is based around that month. Please read your invoice line item for the exact date range you are being billed for.

Do you offer refunds?

We do not offer refunds. If, however, you place a new order and our support team is not able to assist you in getting it set up and running properly, then we do offer a 30-day money back guarantee.
Licensing

Do you offer a free trial?

Yes! We offer a free 15-day trial of a Web Host Professional or Web ADC Small equivalent license. You can sign up for the trial: LSWS Enterprise Trial License or Web ADC Trial License.

How do I cancel my license?

A leased license, or the updates for an owned license, can be cancelled at anytime preventing a renewal invoice from being generated. We do not offer credit/refunds for cancelling.

Can I upgrade/downgrade licenses?

You can upgrade all licenses at any time with no downtime; a new invoice will be created for the difference.

You can downgrade Web Host leased licenses to other Web Host leased licenses at any time, but you cannot downgrade a Web Host license to a Site Owner license. The downgrade will take effect the next billing period. You cannot downgrade any owned licenses.

Can I use one license for multiple servers?

No, each server requires its own license.

How many servers can I put each license on?

Each license only works on one server (or one VPS).

What is the cancellation policy?

A leased license, or the updates for an owned license, can be cancelled at anytime preventing a renewal invoice from being generated. We do not offer credit/refunds for cancelling.

Why does the Free Starter license have an expiration date? Will it still be free after that?

Free Starter is a monthly leased license with a $0 price. Like other monthly leased licenses, you will get a monthly invoice. If the license is on an invoice by itself, the amount due will be $0, and the license will auto renew. If your invoice has other items that require payment, the Free Starter license will renew only after the invoice is paid.

What is the difference between LiteSpeed Enterprise licenses and OpenLiteSpeed?

LiteSpeed Enterprise is a paid for product that acts as an Apache drop-in replacement and includes premium features such as QUIC and ESI. OpenLiteSpeed is a free and open source web server, but is not an Apache drop-in replacement and excludes some of the features that Enterprise offers.
---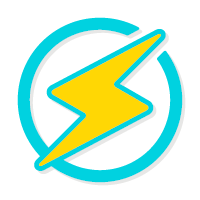 [
OpenLiteSpeed
Open source and free. Powerful enough for any website, and easy to configure. Understands Apache mod_rewrite syntax, but requires that you configure it on your own, as it does not automatically read and use Apache configurations.
]