LiteMage Cache for Magento 2

LiteMage is a Magento 2 extension that communicates with your installation of LiteSpeed Web Server and its built-in page cache to accelerate your Magento 2 store and keep your customers coming back.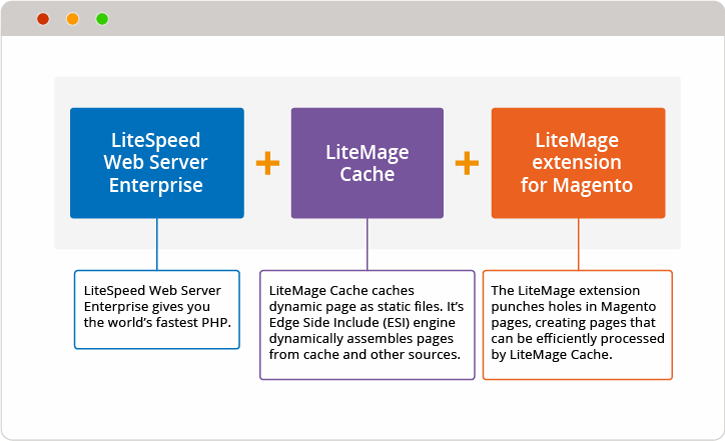 Overhead Eliminated
Integrated directly into LiteSpeed Web Server, LiteMage shortens your server stack and eliminates overhead.
Combine superior Magento 2 performance and painless setup with LiteMage!
You can try LiteMage for Free with our 15-day LSWS Trial License - a 2 CPU license with LiteMage Unlimited.
* For clustered setups, LiteSpeed Web ADC is needed as well.
---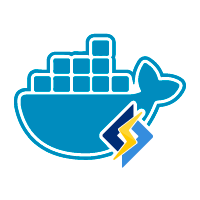 Docker Solution
Docker users will love LiteSpeed's Magento 2 + LiteMage Docker container. Easily set up a high performance Magento instance with LiteMage Cache and HTTP/3 support, powered by LiteSpeed Enterprise Web Server. With Docker and LiteSpeed, you get a portable and efficient Magento environment.
---
Advantages Over Varnish
LiteMage's simple stack supports HTTPS, HTTP/2 and HTTP/3 right out of the box, eliminating the need for a separate front proxy. Simplify your stack and achieve greater performance gains than with Magento 2's built-in PageCache or Varnish!
While Varnish requires a direct socket connection for flush, LiteMage communicates directly via the same response header, eliminating overhead and providing a no-cost solution.
LiteMage delivers all of these benefits and easy setup to boot!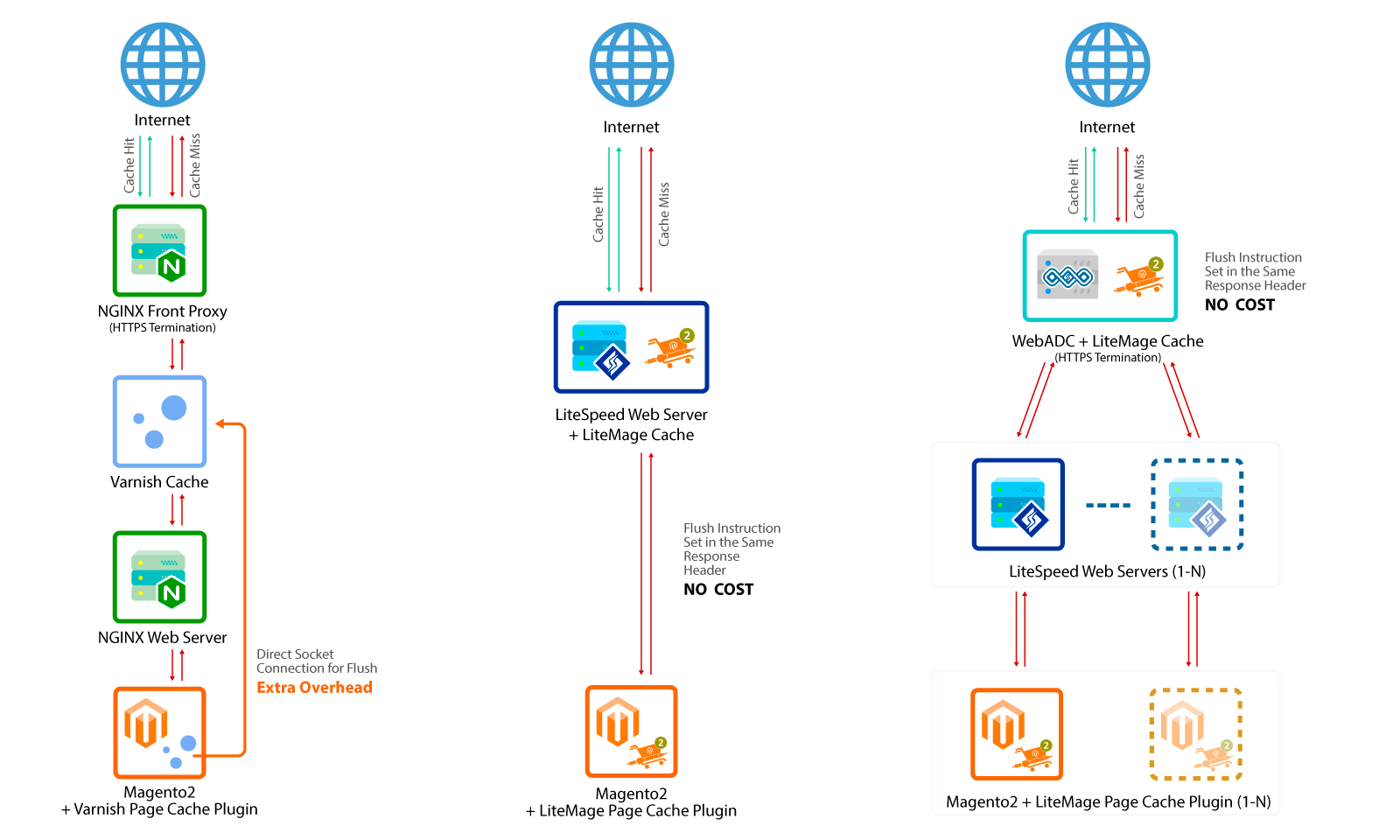 ---
Easy-to-Enable Cache Application
LiteMage was built from the ground up to accelerate your Magento 2.x store. LiteMage communicates with your copy of LiteSpeed Web Server and it's built-in page cache to deliver superior performance. The new design uses browser cache to store private data.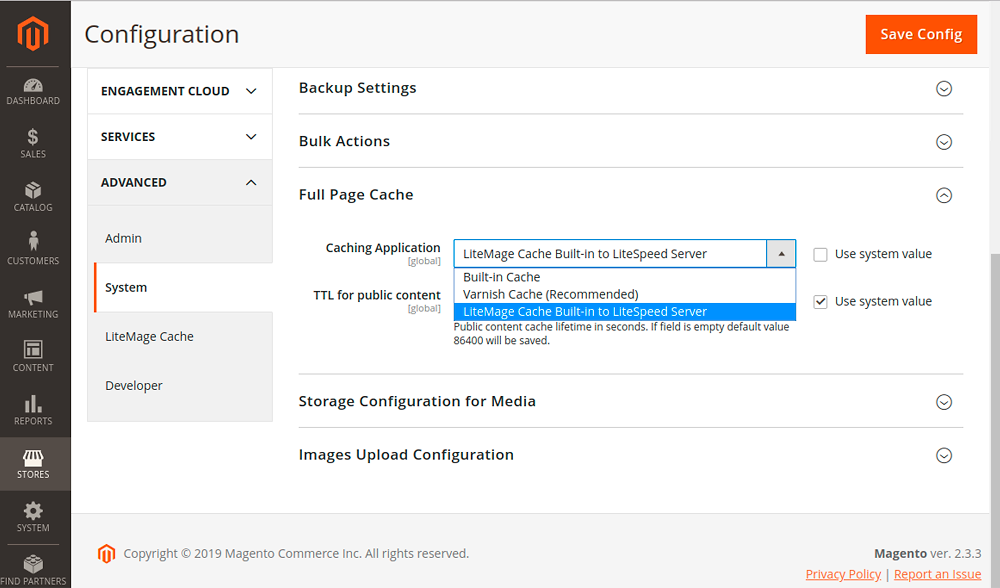 ---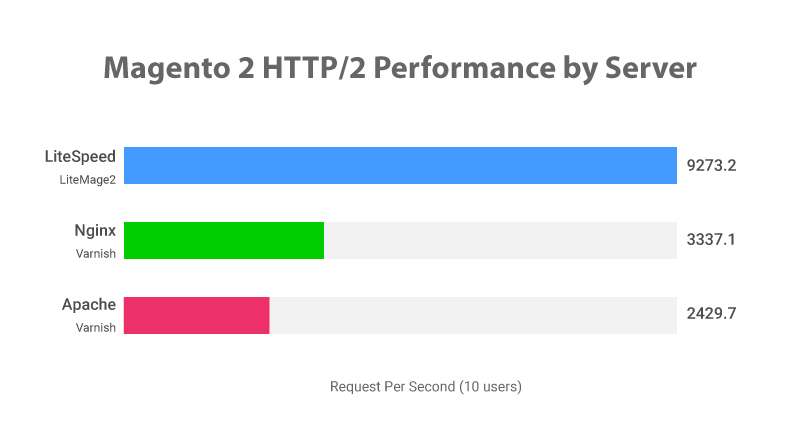 Benchmark
Internet shoppers are impatient, many of them not waiting more than 5 seconds for a page to load! With LiteMage added to your Magento 2 store, you can keep potential customers' attention right from the first page load.
Compare the page load time of LiteSpeed Web Server with LiteMage against other web servers and cache solutions, and see the LiteMage difference for yourself!
---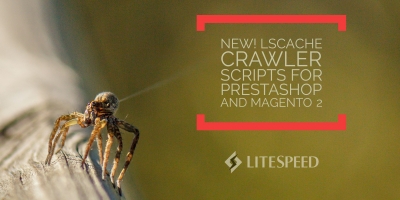 Aug 28th, 2018
Our cache crawler script traverses your store's sitemap file, refreshing pages that have expired in the cache.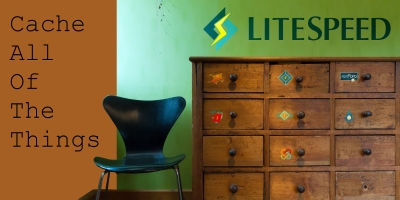 Mar 12th, 2018
Your guide to all of the LSCache add-ons currently available: there are more of them than you think!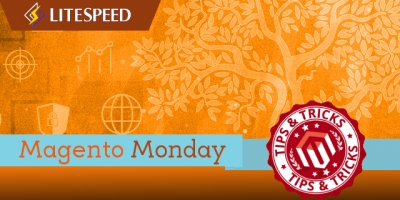 Apr 23rd, 2018
What works for small-to-medium sized stores may not work for stores with thousands of products.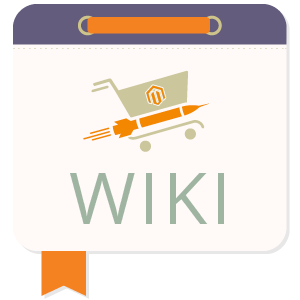 [
LiteMage Cache Doc
All you need to know about installing, configuring, customizing, and troubleshooting LiteMage Cache for Magento 2.
]