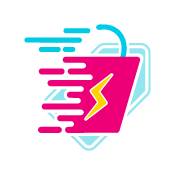 Most of the time, a PrestaShop cache plugin will cost you somewhere around $120 to $180 USD, but LiteSpeed's cache extension is FREE to PrestaShop owners on LiteSpeed-powered hosting. We put our LSCache extension for Prestashop to the test, comparing LiteSpeed with LSCache to Apache without a full-page cache.
cPanel and CloudLinux are a popular combination for shared hosting providers, and so we used this environment for our PrestaShop benchmark testing. Additionally, we installed Prestashop through the Softaculous App, which is very common for cPanel users.
Here are the results of our comparisons, which consisted of burst tests simulating 10,000 requests over 10 concurrent users.
The Results:
1000 Times Faster!
The following chart shows how many requests per second the two servers and cache solutions processed during our series of tests. The larger the number, the better.
As you can see, it was no contest. LiteSpeed Web Server + LSCache (9587 per second) significantly outperforms Apache (9 per second)!
Try it Yourself
In the interest of transparency, we're including the specs of our configuration and test environment below. Feel free to run the same benchmarks yourself and verify our results.
This is the command we used in all tests (Replace example.com/path with the location of your test subjects):
ab -n 10000 -k -H "Accept-Encoding: gzip,deflate" -c 10 example.com/path
Each test was run five times, and the average result was used for our graphs.
Notes:
Smarty Cache and the related Performance functions, which are included with PrestaShop, are not full page caches. That is why, when you are using LSCache, there is no need to disable any of them. They will not conflict with each other.
We welcome you to try other full page cache plugins to compare with LiteSpeed Cache.
---
Test Environment
We used two development servers, both of which were cloned from the same production server.
Server Specs

Both Client and Server specs:

Intel Xeon CPU E7- 4870 4 Core @ 2.40GHz
4GB RAM
40GB ZFS RAID-Z2 iSCSI Drive
CloudLinux 7.4

Common Settings For Both Servers

Keep-Alive
gzip
OPCache
PHP use socket
PHP version 7.2.7

OS

Network

Public network, with bandwidth around 933MB~944MB

Note:

Because these were development servers, we did not use a CDN for either one.

Web Servers

LSWS: v5.2.8
Apache: v2.4.34 (cPanel)

Cache

Control Panel

cPanel: v72.0.10
App: Softaculous v5.0.6

CMS
Although we didn't use one for our benchmarks, We recommend Solid State Drives (SSD) in production environments.
---